A Guide To Your First Workout After Childbirth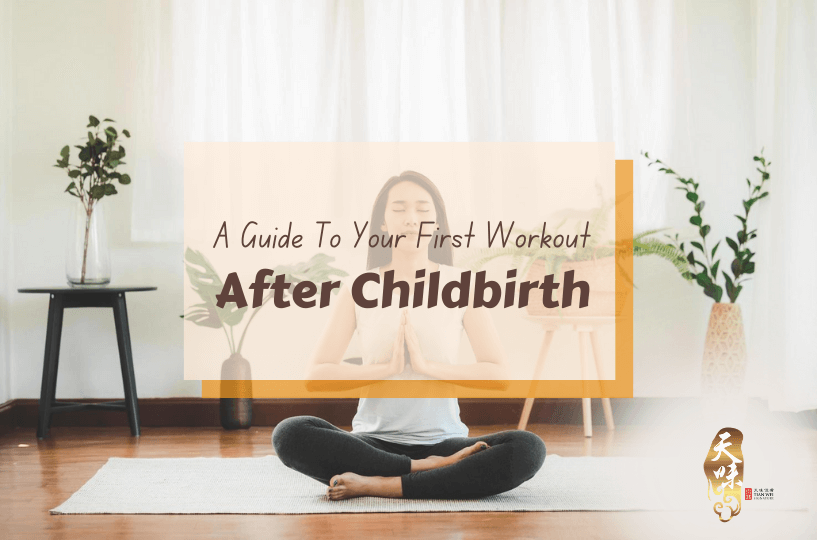 The confinement period or post-delivery stage can be a very tricky phase to go through. There is plenty of do's and don'ts and your body will have to make do with a new set of limitations. The same theory can also be applied to your exercise routines during your confinement stage as well. While it is true that performing exercises post-baby is a lot easier compared to your pregnancy days, there are a few things that you will need to be mindful of.
So what are the things you should prioritise when exercising in this period, you may ask? We understand how confusing it is for mommies to adapt to life after childbirth, especially the inexperienced ones. Hence, we have provided a guide to your first workout after childbirth for your convenience!
When Is It Safe For Me to Start Working Out?
There are a lot of perks for working out during your confinement stage, it is great for relieving stress, encouraging sleep, improving your energy level and boosting your cardiovascular fitness. With all of those perks in store, you might want to start exercising as soon as possible! But wait! When can you actually start working out post-baby? If your delivery went smoothly and you did not experience any complications, then you might be ready to start within the few weeks after your childbirth! You can also start on your postpartum exercises routine as soon as you feel that you are prepared for it. After all, it's not a race, so feel free to take as much time as you need!
However, if you had a C-section, then it would be best to consult your medical experts on this matter so that you will have a good idea and detailed information on your progress post-baby. Plus, it is also wise to get professional help if you experienced complicated birth. They would be able to provide you with the right advice and suggestions on when to start your exercise programme.
How Do I Exercise Safely?
Keeping your body in shape and fitness is intact are both important for your postpartum recovery. However, that is not all to it for working out during your confinement period because exercising safely is equally important for your postpartum recovery as well. With that said, how do you keep it safe and efficient during your workout session? Well, these simple tips might help you out!
Perhaps the most important aspect to look out for when you are starting on your routine is to be aware of your own strengths and limitations. It is okay to shy out or stop your routines if you don't feel "right" or if you are not in the right state of mind. This is important because resuming your routines in a less than ideal condition might result in injuries and that's not exactly the outcome you are looking for.
Moreover, it is important to adjust your exercises according to your own pace. Your exercises would be less efficient if you are overexerting yourself so it is best to keep them moderate. By doing so, you will be able to be more comfortable with your routines and perform them on a consistent basis. This is good news because consistency is key in helping you stay healthy and boosts your postpartum recovery!
What Exercise Can I Try?
Now that we have addressed the benefits of working out and the safe ways to perform it, let's get down to the real deal. What kind of exercises can you do after your childbirth? There is quite a handful of exercising routines that would suit your needs so we have compiled these routines for your convenience. 
The first entry on our list is the pelvic tilt. This exercise is great for improving your abdominal strength and you can perform this routine a few times a day! To do this exercise, simply lie down on your back with your knees bent. Your back should be flattened against the floor by tightening your abdominal muscles and slightly having your knees bent up. Hold still in this position for 10 seconds, you can repeat this step five times and gradually increase it to 10 or 20.
Secondly, you can also perform kegel exercises to keep your pelvic floor muscles toned. This is important because your pelvic floor muscles keep your uterus supported. Not to mention, your pelvic floor muscles are also instrumental for supporting your bladder, small intestines and rectum. Try to aim for three sets of 10 repetitions a day and you might find yourself being able to reduce both urinary and anal incontinence!
Thirdly, incorporating mild yoga exercises as part of your daily confinement routines are beneficial for improving your postures, increases your strength, boosts your energy levels and lowers the risk of postpartum depression. What's not to like?
Nutrition Matters Too!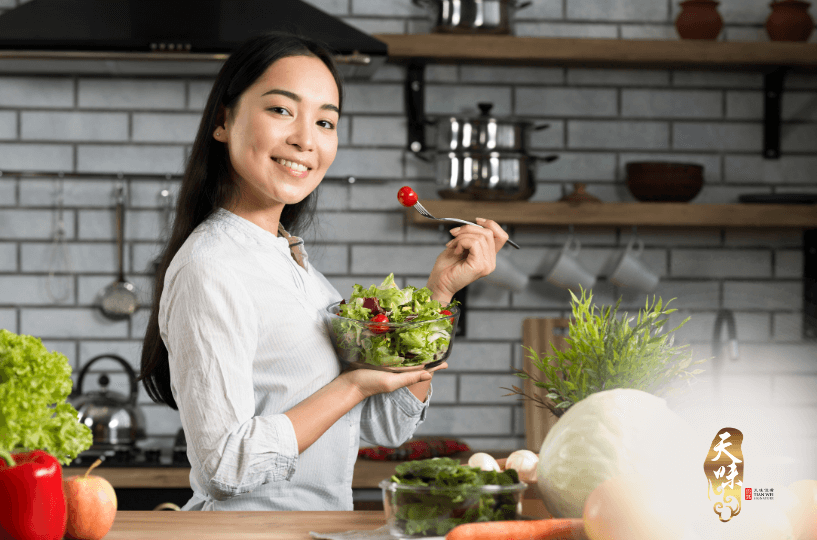 Food is an important factor in ensuring that your fitness and health go smoothly. Keeping yourself well-fed and nourished would aid your postpartum recovery better! Plus, you are also able to shed those stubborn postpartum pounds through a well-balanced diet. With that in mind, what are the types of foods that will aid your first workout after childbirth? 
Consuming protein-rich foods are great in aiding your workouts and exercise routines after childbirth. Proteins like chicken is great confinement food in providing building blocks to repair and encourage wound healing. It is also great for developing antibodies that are part of setting up a good immune system. Plus, protein is a nutrient that is widely accessible and easily available from time to time. Some other examples of protein-rich foods are oats, milk, broccoli, almonds and eggs.
Foods that are rich in Vitamin A are also handy in aiding your workout routines. They are great for improving collagen formation to promote wound healing around the genital and caesarean area after labour. The best thing about Vitamin A-rich foods? They are flexible in nature and you can have them in many dishes! Examples of foods that are high in Vitamin A are cod liver oil, spinach and eggs. Healthy beverages such as Longan red date tea are rich in Vitamin B and C to help speed up your postpartum recovery. 
These foods will come in handy for your exercise routines after childbirth! Speaking of exercises, MumChecked provides plenty of options for maternity, beauty and health-based products so you might want to check what they have in store. Happy browsing!
In a nutshell, this guide will help you skim through your workouts efficiently! While it is important to stay healthy and keep yourself in shape, you should also rest whenever possible because resting is also an important component of a healthy postpartum recovery.
For more information on confinement herbs package and nutritional tips, you can head over to our website or place your orders now at +65 6727 5599!