Combating Coronavirus (Covid-19) From the Corner of Our Kitchen to the Front Line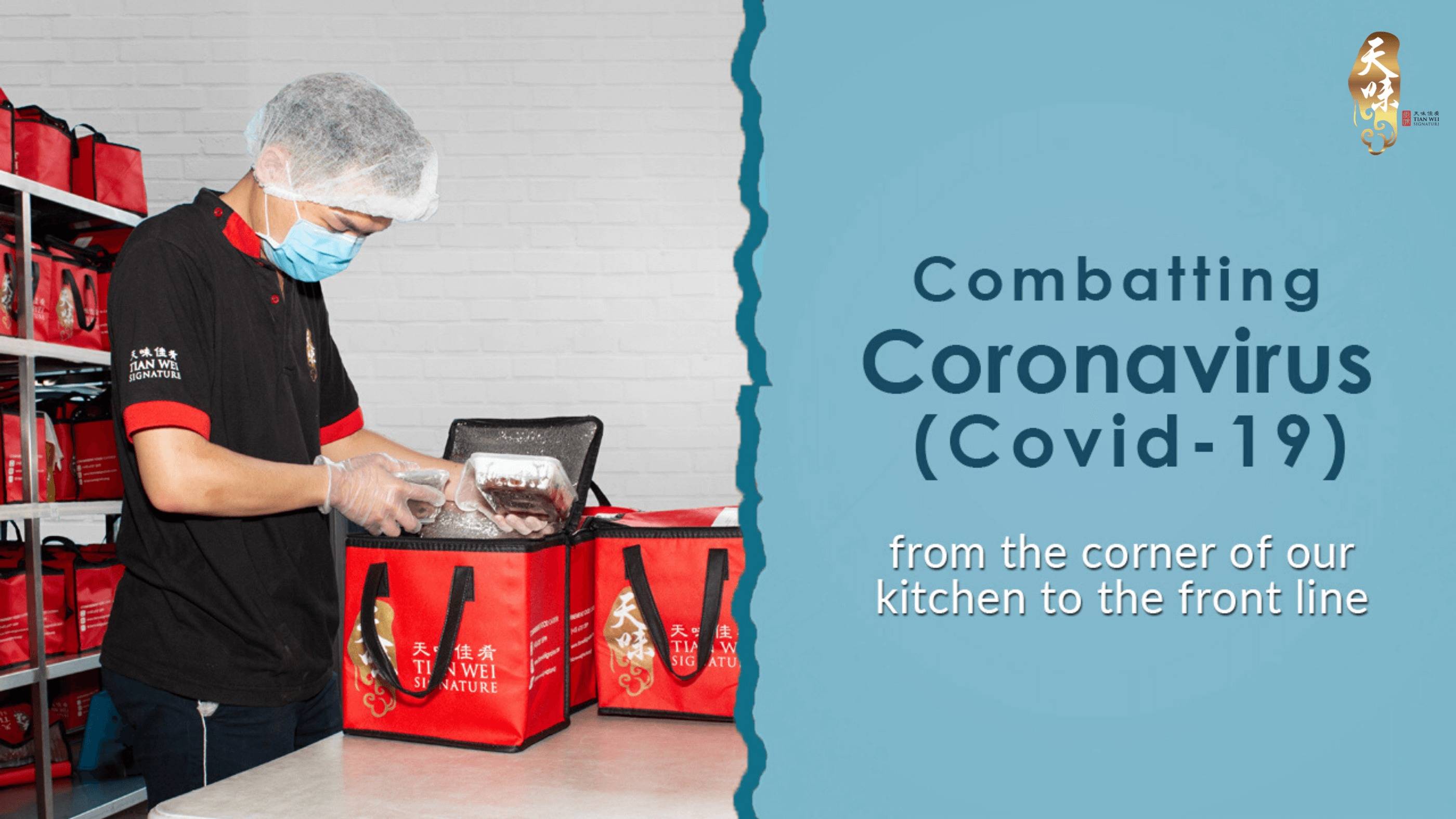 In the wake of the current coronavirus (Covid-19) outbreak, we understand that everyone is extra cautious when interacting with other people. We at Tian Wei Signature are also taking extra safety measures to ensure that our food, personnel, and especially you are healthy and protected. On that note, here are how we are playing our parts to increase our hygiene and food safety.
We take body temperatures (twice a day!)
Everyone who comes into our premises will have to have their temperature taken as soon as they arrive (yes, even the tourist who mistakenly walks into our kitchen thinking it's a restaurant). We will check all the kitchen staff's temperatures at least two times per day.
As for our drivers, we would take and record their temperature prior to collecting food. If they are not feeling well or carry the virus symptoms, we would not allow them to show up for work and deliver any food.
We install hygiene tools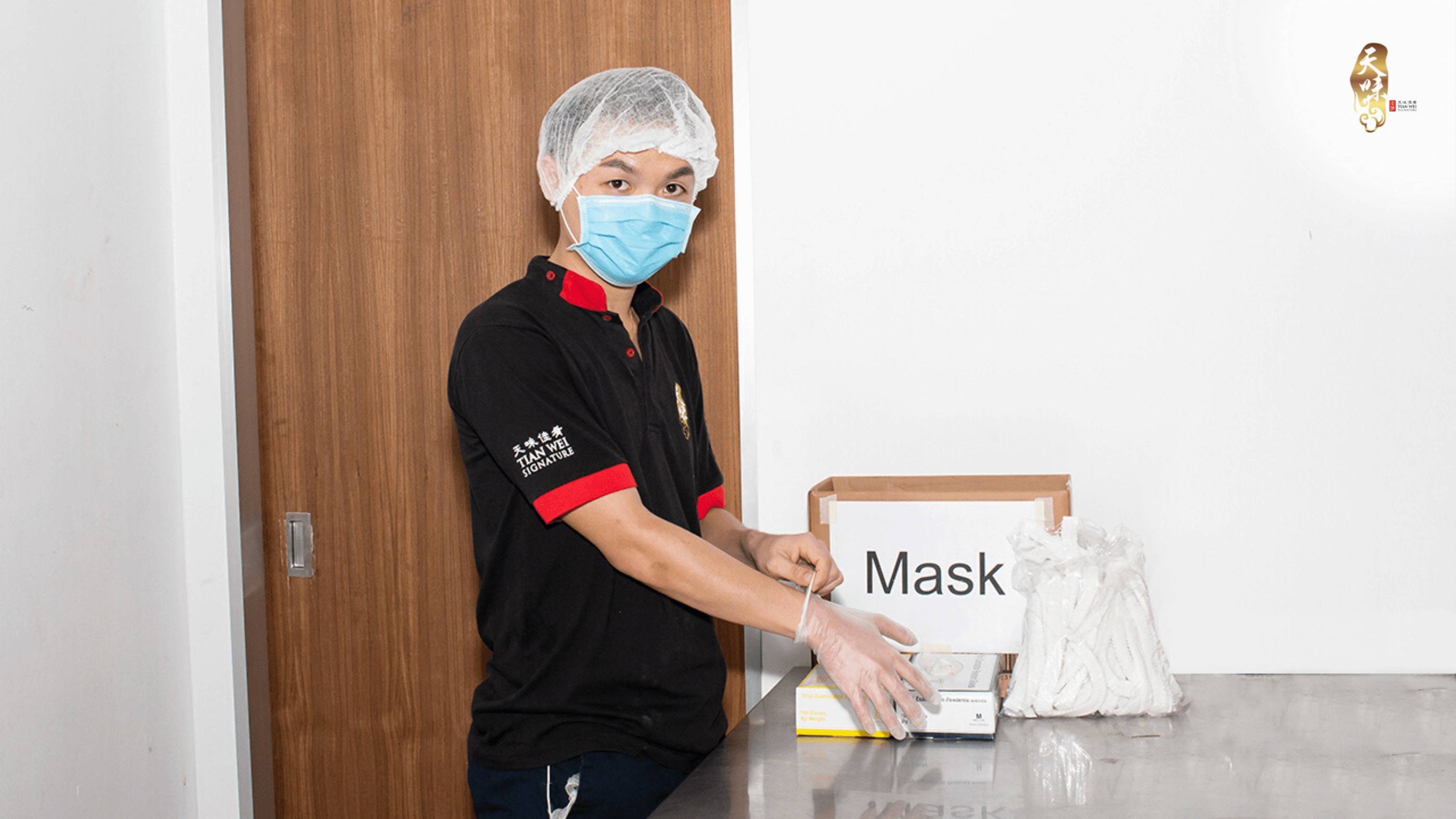 We have hand sanitisers and paper towels placed all around the common areas and the kitchen for easy access for everyone. We also supply hand sanitisers for all staff (no need for queuing at the pharmacy counter anymore). This will ensure that everyone is able to maintain clean hands no matter where they are. Before entering the kitchen and starting work, everyone must wash and sanitise their hands.
Along with that, we have also distributed hand sanitisers to all drivers. While we do advise our drivers to always wash their hands, we understand that our technology hasn't reached the point where a proper sink can be built in cars. Hence, in the event that they could not get to water and soap, using hand sanitisers are highly encouraged.
We double the kitchen cleaning
We're not kidding when we say we'd go to extra lengths to keep you safe. For you, the kitchen area will be cleaned double the times it normally used to be. Before we close the place at the end of each day, we would perform deep cleaning involving kitchen furniture and bigger equipment for everything to be squeaky clean. Plus, we prepare a checklist that will be used every single day during cleaning to ensure that we will not miss any spot.
We follow food safety guidelines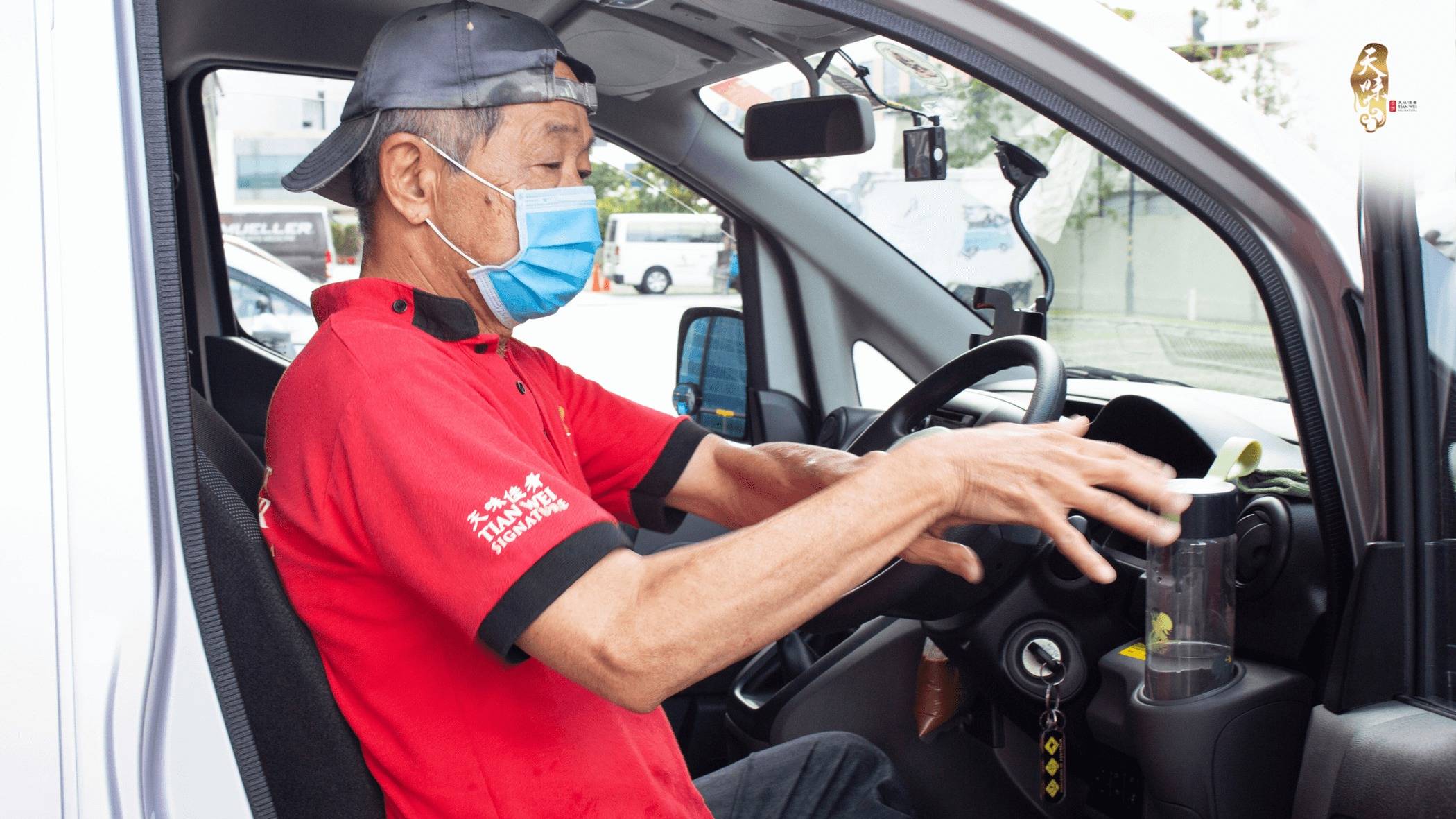 We make sure to prepare and cook our food well, but that's not all. Everything – from selecting and storing to packaging the food – is performed in line with Singapore's food hygiene guidelines. Yes, that's how seriously we're taking this! On top of that, we'll inspect the workflow in the kitchen to make sure everyone is following proper procedures.
We protect your food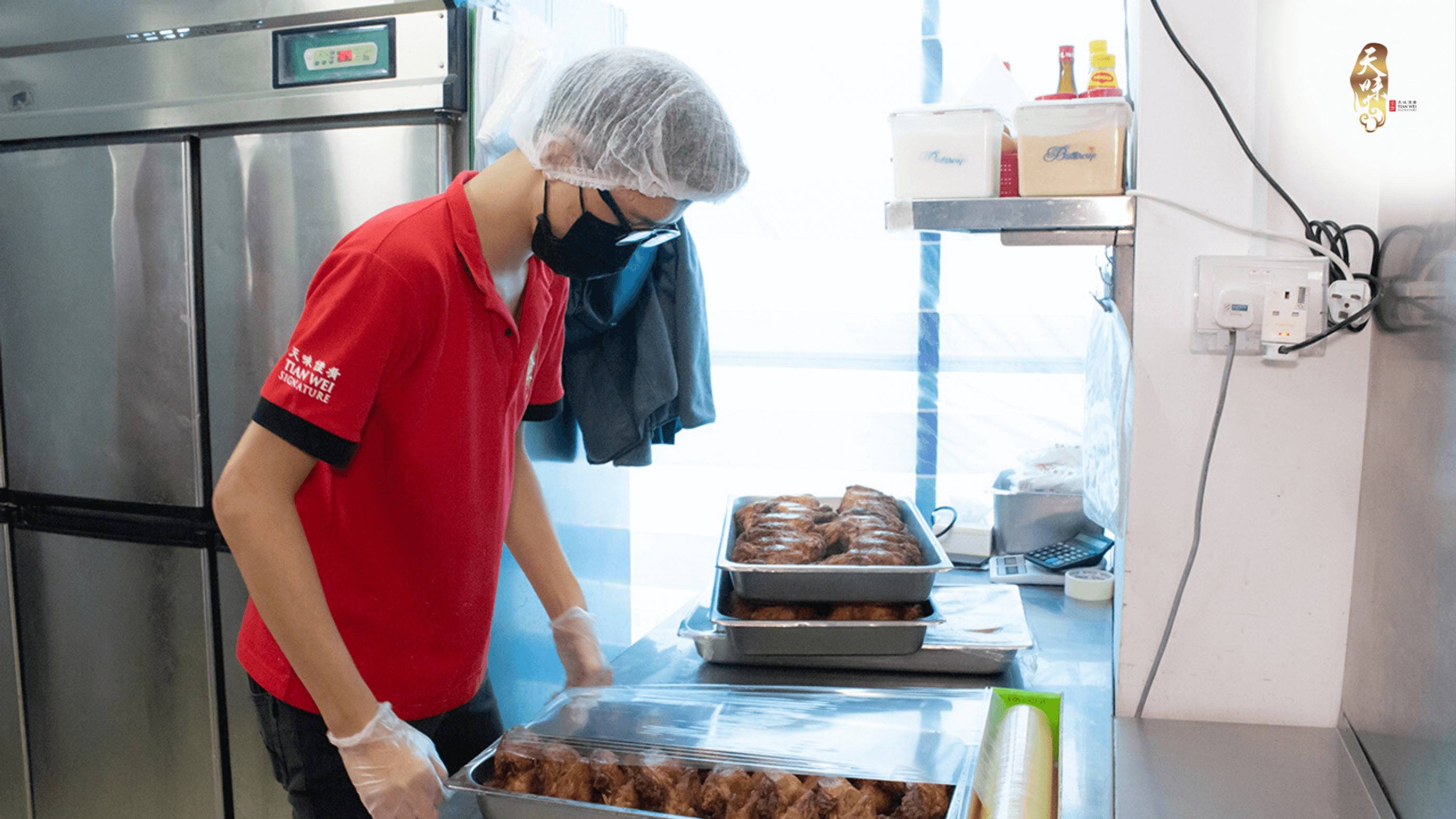 We make it compulsory for all frontline staff who handle your food to wear face masks and plastic gloves at work. All staff are required to keep these on while working in the kitchen to prepare, cook, and/or pack your food.
Our delivery men are also required to put on face masks when picking up and completing their deliveries. Their face mask will be kept on throughout the whole delivery process. Not that they need to, but they will also be taught the proper way to put the masks on and the right way to use and dispose of it.
We set a timetable!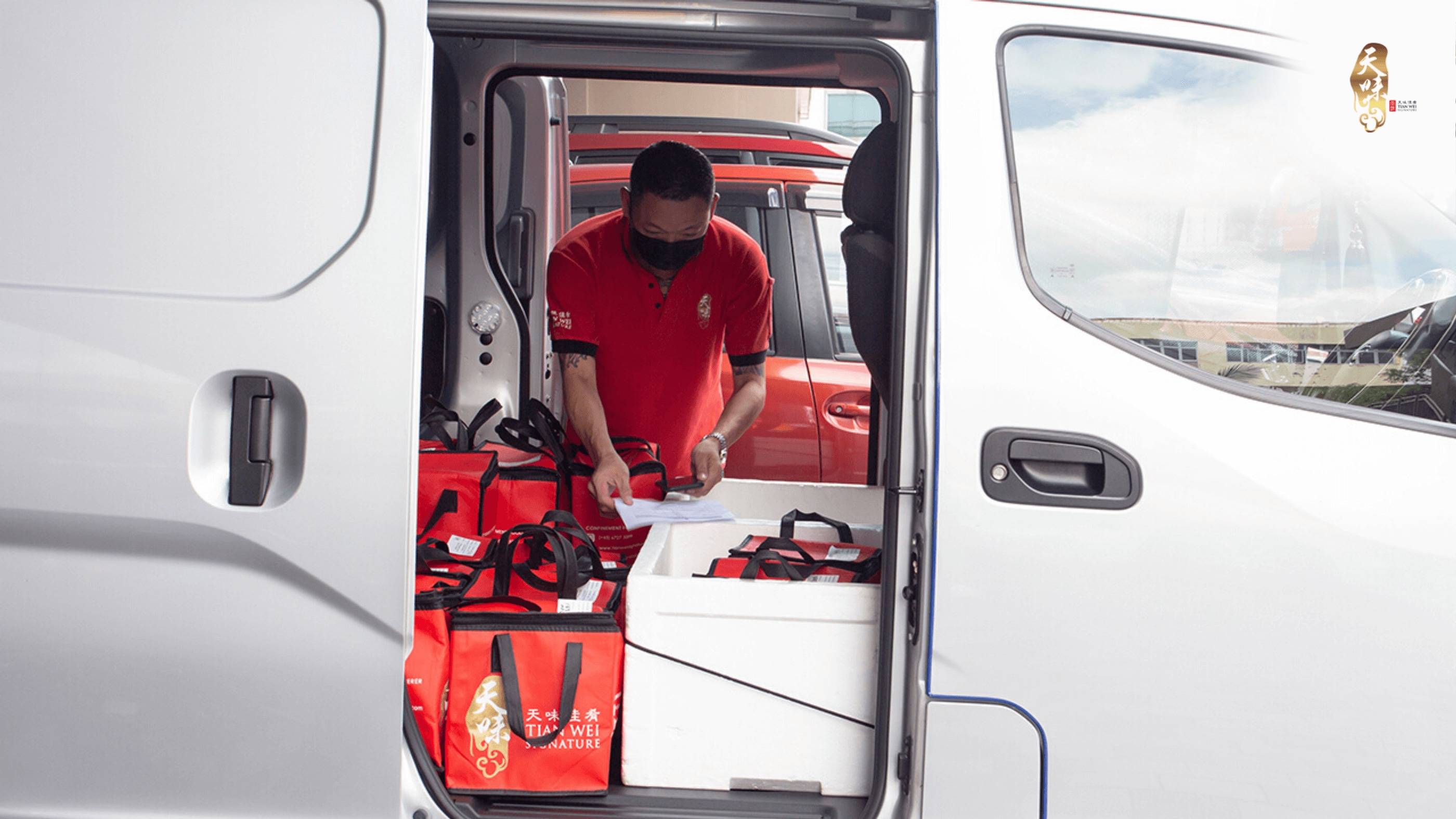 In the spirit of back to school, we will arrange for our delivery men as to NOT have all of them arrive at the kitchen at the same time to collect food. Instead, we have come up with a timetable for them to individually come and collect the package. This will minimise the interactions between them and thus reducing any risks.
And lastly…we declare
All personnel, from the kitchen crew to the drivers are obliged to sign health declaration forms indicating we are free of the virus and its symptoms. Since the virus' incubation period could last for around 2 weeks, anyone who is likely to be affected (due to recent travelling or other factors) will be given the 14-day Leave of Absence.
Whether there is a pandemic or not, your health remains our top priority. We are implementing all of the above as an additional effort to help you take care of your health and at the same time keep your concerns at bay. All in all, we all have to play our parts in taking care of everyone's health. Prevention and control are always better than cure, especially in cases like the current novel coronavirus. With that, do stay safe everyone!
You May Also Read this : Confinement Foods From Different Cultures