Ingredients to Include in Confinement Meals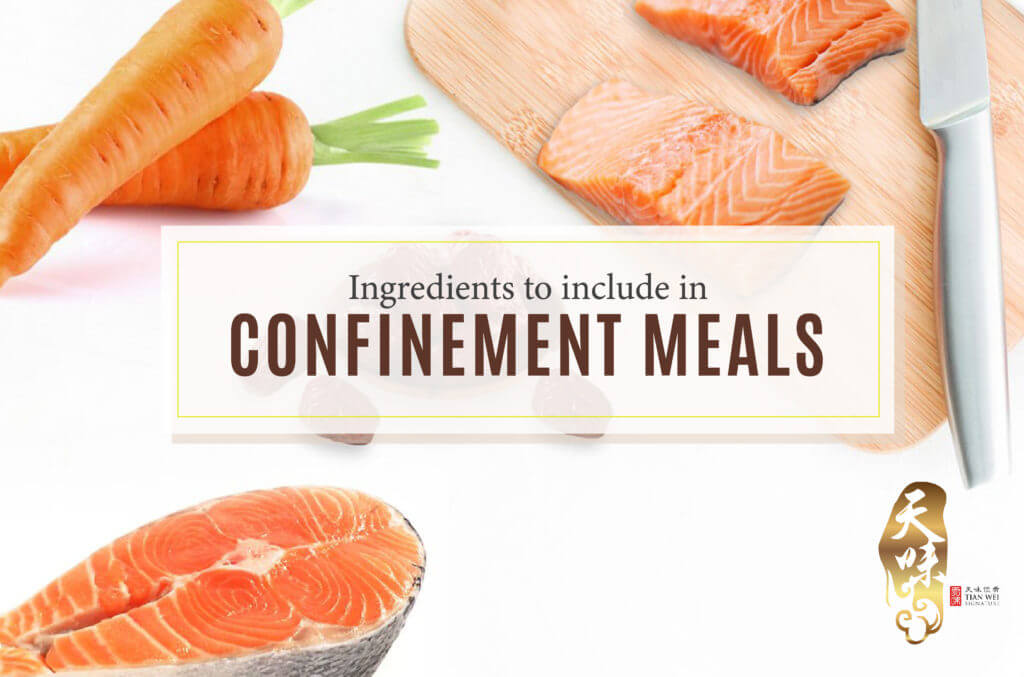 Assuming all your newborn care duties are taken care of either by your partner or a family member, what is then your biggest worry when it comes to confinement? If we could give it a guess, it would most probably be your daily meals, isn't it?
"What are the right foods to eat?"
"Will my baby be affected by what I eat?"
"Can I eat chicken and eggs after birth?"
"What should I include in my foods?
These are just among the endless questions a new mother would have when planning their own confinement diet plan. Are you like this as well?
Understandably, planning your whole confinement meals can be tough work. Imagine having to plan out every single meal especially from lunch until dinner for a whole month, possibly longer.
After planning what to eat for the first few days, you might already run out of ideas on what else to have on your confinement meal menu.
Plus, those highly-advertised meal planning programmes where you are required to prepare, marinate, and store the ingredients in your fridge for easy take-out-and-cook preparations every day are not really ideal as well. Not only you could get bored easily with the same variety of food and protein, but your body also requires different kinds of foods.
Regardless, we want to be of help as much as possible! Not sure what to have in your confinement menu to store your body back to prenatal condition? Looking for diet for new mom? Here are top 3 ingredients in confinement meals you must have and their benefits!
Red Dates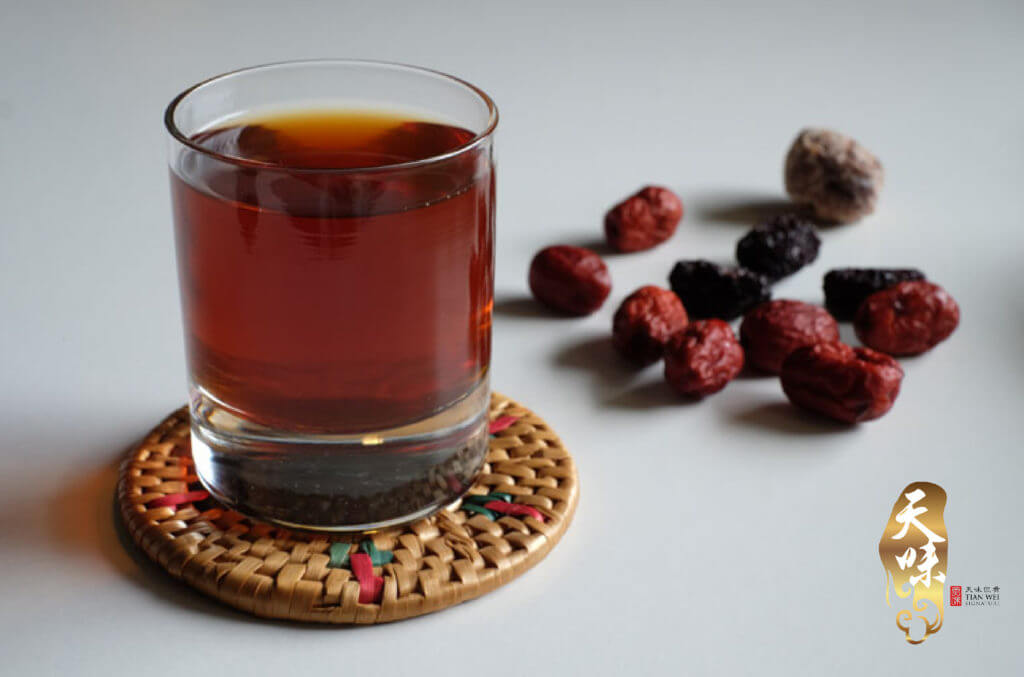 Familiar with longan red dates tea? They are considered the 'Confinement Beverage' for a reason!
Red dates carry extensive health benefits that can greatly boost your birth recovery. They are rich in Vitamin B and iron, both of which are well-known in blood-building and replenishing red blood cells.
In fact, Traditional Chinese Medicine practices would highly encourage women to consume dried red dates or boiled red dates tea regularly to help restore the lost blood, promote better blood circulation, as well as preventing anaemia.
Having red date tea for confinement will assist mothers not only prevent anemia but also restore the iron lost in deliver and help to regulate the blood pressure. The high level of potassium is also helpful in maintaining the blood vessels to improve blood pressure.
Lastly, it wouldn't be fair to talk about red dates without mentioning its sweet taste! Why do you think the red dates tea are so widely-favoured by new mothers? Simply because it is so tasty that it becomes easy to love having it on a daily basis!
Green Papaya
Green papaya is an excellent source of Vitamin C, high in fibre and water content, and also well-known as a big helper for digestion. For a mother recovering from birth, these elements are crucial to have in your foods.
On top of that, green papaya is also a cure for menstrual pain for women and also boost the quality and quantity of breast milk. The intake of green papaya can boost the oxytocin hormones which will regulate the production of breast milk in your body, thus increasing the milk flow.
New mothers are generally encouraged to have green papaya or dishes with green papaya such as our very own Green Papaya Fish Soup for confinement to increase lactation.
Salmon
This is a star confinement ingredient that we simply cannot miss to mention! Salmon is high in protein, which is extremely helpful for body restoration especially after any injury.
As one of the most highly-recommended protein by dietitians, having salmon in your confinement menu will greatly help with wound healing and restore in confinement body. The zinc in salmon is also good for boosting postnatal emotion and prevent post-baby blues.
The best part is, Salmon also contains the brain-boosting DHA, a healthy fat which can past from your breast milk for the baby. Recommend to steamed, baked or stir-fried salmon to prevent overcook and keep the nutrition of salmon in the cooking process.
It's recommended to have these ingredients in your confinement meal in order to restore the nutrition you lost while in pregnancy and deliver. If there's too much trouble to cook yourselves in your confinement, you can also pre-book your confinement food delivery service beforehand and have a hassle-free confinement period.
While only three ingredients are mentioned here, know that there are tens of thousands more other ingredients that are just equally good to be included in your confinement meals. Remember, obtaining good food is not hard, the hard part is planning what to have every day!
If you want to spare yourself the hassle of having to prepare your own foods during confinement, or you do not want to make any of your family member cook for you, you can always count on Tian Wei's confinement meals delivery! We are a team of a creative, award-winning chef, an in-house dietitian, and dedicated crews who are always doing our best to provide a wide variety of delicious meals for new mothers daily.
We are just one call away if you want to know more about the kinds of foods we serve. Just drop us a call at +65 6727 5599, we are available daily and happy to help you with anything. Talk to you soon!