How Your Food Benefits Your Breastfed Baby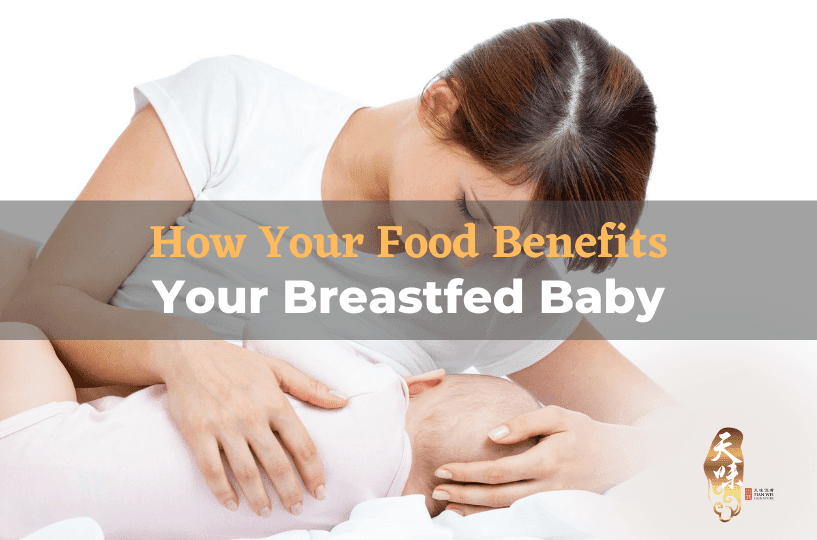 Getting the right nutrition is the key to a healthy postpartum recovery. But the importance of being properly nourished does not stop right there, your little darling's primary diet is your breast milk, so getting the right foods to boost your breast milk supply and nutritional value should be prioritised.
With that said, what are the foods that can benefit you and your little one? How would these foods ease your breastfeeding issues and help your breastfed baby? Don't worry mommies, we have got you covered on this one. Our guide will enlighten you on how having a nutritious diet can benefit your baby's growth.
Stronger Immune System
Establishing a good immune system is important for your baby, as it will help your little bundle of joy stay healthy and prevent them from falling ill easily. The million-dollar question is, what are the nutrients that can help your baby build a strong immune system? You can have more foods that are rich in Vitamin B1 and Vitamin B6 foods, which will then increase the concentration of these two nutrients in your breast milk, which would eventually boost your child's immune system. Not to mention Vitamin B6 helps your newborn's brain to develop healthily too.
Foods such as liver, cauliflower, eggs, potatoes, kale and asparagus are great sources for vitamin B1. Meanwhile, foods that are rich in Vitamin B6 are salmon, eggs, carrots, spinach, bananas and avocados. By incorporating these foods into your diet, you will be able to help your little darling grow better and healthier as well!
Lower Risk of Allergies and Better Eyesight
Your breast milk has the ability to help protect your baby from getting allergies, as well as help them develop better eyesight. Specifically, Vitamin C in your breast milk helps with allergies prevention while Vitamin A helps with eyesight development. The benefits of Vitamin A and Vitamin C does not end there, both nutrients are great for your postpartum recovery as they improve your collagen formation to promote wound healing around the genital and caesarean area after labour. Sounds like a wholesome diet to us!
Some examples of food that are rich in Vitamin A include carrots, pumpkin, wolfberries, amaranth and spinach. On the other hand, foods that contain a high amount of Vitamin C are red dates, capsicum, lotus root, tomatoes and snow peas.
You May Also Read this : Things Mothers Wish They'd Known About Postnatal Diet
Healthy Cells and Brain Development
Moving forward, the folate in your breast milk helps maintain healthy cells for your newborn, as well as support your newborn's brain development. According to the United State's Centers for Disease Control and Prevention, your baby's brain development in the first eight years sets a foundation for their future learning, health and life achievements. While other factors like genes and the babies' learning environment plays a role in their brain development, proper nutrition in the early years of your baby's childhood is just as crucial. 
To boost the content of folate in your breast milk, you can start having more folate-rich foods like red beans, black beans, marmite, pork liver and okra. On top of benefiting your baby, keeping your folate level in check also helps you to build healthy red blood cells and prevent anaemia.
Stronger Bones and Teeth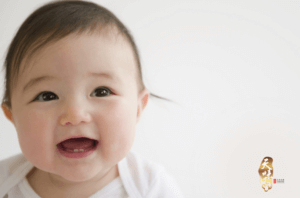 As your children grow older and bigger, their bones and teeth follow suit as well. With that in mind, you will need to get more foods that are high in calcium so that your breast milk will be able to provide enough calcium to boost their bones and teeth growth. Foods such as milk, cheese, yogurt, broccoli and green leafy vegetables contain a high level of calcium to help both you and your newborn build strong and healthy bones.
Speaking of being well-fed, calcium is essential for you during the breastfeeding stage because it helps replenish the calcium level in your body as you continuously produce breast milk for your newborn. You might want to start having a glass of milk as part of your confinement food breakfast, and add more calcium-rich foods in your diet!
Breastfeeding can be challenging at times, but it doesn't have to be this way all the time! For more options on the best breastfeeding products for your convenience, check out the variety of nursing, feeding and newborn care products on MumChecked!
In conclusion, it is essential to ensure that you are getting all the right nutrients while you are still breastfeeding. Your choice of foods or diet holds a major influence on your baby's growth. Hence, the need to practice a healthy diet has never been more important!Give your body the best nutrition to support your breastfeeding needs and postpartum recovery with Tian Wei Signature's nutritious, dietitian-guided confinement meals. We offer a variety of fusion confinement meals, traditional Chinese confinement meals and soup delivery Singapore mothers trust and love. Your daily meals also include one litre of the classic Chinese confinement drinks—red dates tea. Interested to learn more? View our full menu by entering your EDD on our menu webpage now!