Tips For A Smooth & Comfortable Confinement
There is so much build up of expectation and hope leading up to the day you finally meet your very own baby! That's not without all the nausea, vomiting and extreme fatigue that many mothers go through during the pregnancy. Despite all that, we can all agree that being pregnant and having a smooth pregnancy is a blessing that many of us celebrate together!
Typically, during the first nine months, both parents are not only doing their best to eat healthy and practise good lifestyle habits, they are also preparing the house and their family to welcome this new baby. In the midst of all this, parents should not forget about the care for mummies after childbirth. If you fail to plan for your postpartum recovery, your needs will easily be the last thing in your mind when the baby is here. 
Here are some tips for a smooth and comfortable confinement!
Confinement meals
There are so many things you could do to take care of yourself during postpartum. If there is one thing you simply can not miss out on during postpartum, it is good quality confinement food services. If you are not able to have friends and family to cook for you twice a day for the next 30 days, it's probably a good idea to plan for confinement food services. Having a good and healthy diet after childbirth is a major factor in supporting a smooth and comfortable confinement for a mother's recovery. The few key things you should be looking for in a confinement food menu is a menu that provides 
Good quality protein
Good quality protein intake such as pork, fish, egg, tofu, legumes or chicken. This is important as adequate good quality protein is required to encourage wound recovery. Protein also helps to encourage muscle repair such as abdominal muscles and pelvic muscles. The body rebuilds collagen to cover up wounds and also repair the connective tissues in between muscles and ligaments. 
Iron Rich foods
After childbirth, much of your blood is lost. Blood should be replenish; thus, one of the main key nutrients needed to support blood replenishment is iron which can be found in food. Therefore, you should be looking out for red meats like pork and plenty of green leafy vegetables throughout the menu. A portion or two of meat offals per week are also significant as they provide a rich amount of iron too! These iron rich foods not only replenishes the blood, it also support wound healing/ 
Fish twice per week 
It is essential for mothers to have at least two servings of fish per week for adequate intake of Omega 3-DHA. Adequate Omega 3-DHA intake is associated with lower risk of postpartum depression. Besides that, adequate intake translates to adequate Omega 3 in the breast milk. This  helps to support brain development in babies via breast milk.  
Colourful Vegetables
The Health Promotion Board recommends at least two servings of vegetables every day. Thus, it's important to subscribe to confinement meals that provide vegetables at every meal. It is important to have at least three different colours of vegetables at every meal. Different colours helps to provide different antioxidants and polyphenols that are important in promoting good health. These antioxidants also helps to reduce inflammation and support the immune system to support recovery faster. Generally, vegetables are also known to be rich in Vitamin C and Vitamin A which are essential in promoting collagen production and wound healing which is much needed right after childbirth. Besides that, vegetables also provide a good source of fibre. Adequate fibre intake helps to reduce the risk of constipation which is a major concern in many mothers especially during the first few weeks. Those who may have perineal tears especially have fears of going to the loo as it can be very painful to pass motion. Thus, it is important to keep the stool soft as possible. The only way to do that through your diet is adequate fibre and hydration.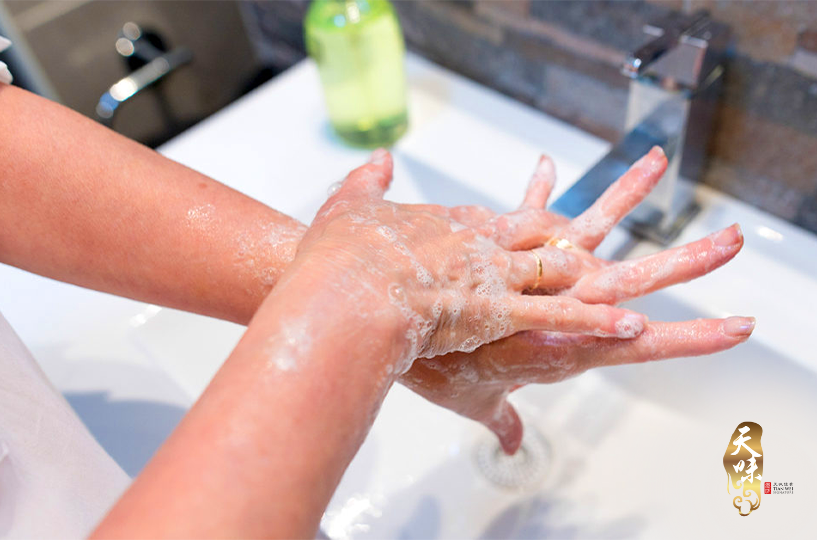 Postnatal massage
Apart from the diet, postnatal massages are definitely something you can heavily consider. Not only are they such a treat, it will help you relax,  tone up the body, reduce swelling and if you're in luck, a postnatal masseuse will give you a tip or two on how you could massage your breast and stimulate lactation or reduce swelling. Some postnatal massages include womb massage which claims to help the womb to recover faster too. Belly wraps are also insanely popular as it also helps the mother to support her core muscles to recover faster too. 
Postnatal massage can be such a treat for mothers and help mothers to find time to relax even with the baby around. It is important to intentionally set this up before postpartum so that your needs will not drop to the last thing on your list. The good thing about these services these days is that many of them provide home visits. This means you do not even need to leave the house to enjoy a massage!
Seek out an extra helping hand
It's great to have an extra helping hand at home apart from your partner. Yes, it may not seem like it's in your nature to ask for help, but having someone to help you around the house or even keeping an eye on the baby for a while will definitely do you more good than harm. If close friends and family is not an option, these days there are nanny services who are trained to take care of you and the baby. Someone like a trained nanny would be able to guide you with breastfeeding too! Nannies are such a wealth of information. They are so in tune with babies and are able to give you tips and tricks on how you can bathe your baby, wrap your baby and soothe your baby. Having someone to support you through the first month definitely helps to avoid yourself from being too overwhelmed. 
In other instances, some people who prefer more privacy,  would choose to have a cleaner to come by and help clear up the house once, twice or thrice  a week . This way, you will be able to not think of the chores around the house and will be able to give your full attention to your baby. Having a close family member pop by every other day would also help free your hands from the baby for a while too! 
Summary
There are so many things you can do nowadays. Your options are endless, and you can almost find help for every kind of need. So, decide what you need and want during your postpartum and plan for it. It  truly  takes a whole community to raise a child and support a mother. We all need to do our part to support mothers to be the mothers they want to be for their child.