Why Considering Confinement Food Catering Singapore is a Good Idea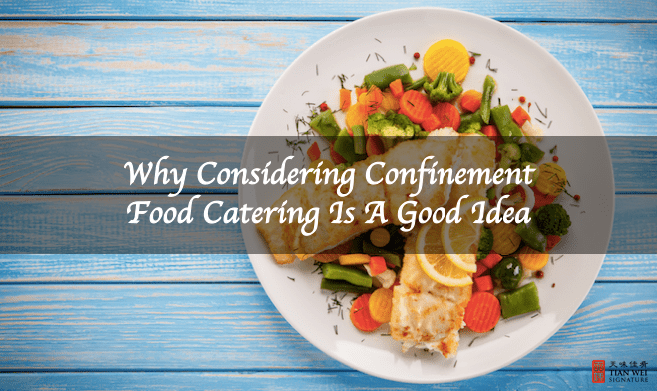 Singapore is one of the many countries in the world to follow confinement practices religiously. These are traditional practices to be followed by a woman who recently gave birth. It is important because it helps the new mother to recover from a strenuous labor and childbirth. By the term confinement, we are referring to the period of time where the new mom has to be at home. The woman in confinement is not to receive visitors other than close members of the family.
---
Right after a vigorous labor, the mom is at the weakest stage of her life. During this period, eating a nutritious diet is crucial for the health of the new mother. With the right type and quantity of food, the new mother can regain her strength and health through the next 28 days. If, during the confinement period the woman fails to eat a balanced diet and fails to rest, it will prove to be hugely negative for her in the long run.
---
As a new mom, you will need energy to keep up with the demands of your newborn and this will only be possible with a healthy and a balanced diet. This is especially important if you are breastfeeding.
---
Most women ask their mothers to cook for them during the confinement period, and some hire a confinement nanny. If you do not want to hire a nanny and your mother or mother-in-law are not present, don't worry. You can always get your food prepared by the confinement food catering services in Singapore. This is by far the best option because;
---
You can get more than enough time to bond with your newborn
Nothing can beat the taste and benefits of a professionally made, healthy food
You can even more rest
---
After carrying the weight of the baby for 9 months, the next most crucial stage for a woman is her post-natal confinement period. This is the stage when the woman can either get back to health or suffer as her health deteriorates.
---
Different parts of the world follow different conferment practices. But one thing that is common all around the world is the reason for the confinement period; to restore a mother's health by her eating nutritious and healthy food. You can find many food catering services in Singapore specialising in confinement food recipes. You can search the internet and see which one suits you best.
---
Reasons to opt for a Confinement Food Caterer
Most of the catering services in Singapore specialising in confinement foods design their menu after receiving some basic guidance from a nutritionist. The menu consists of different customised meals prepared for the different stages of postnatal recovery
The food only uses fresh vegetables and herbs that are full of vitamins and minerals; something that will greatly benefit the new mom
The food prepared by the confinement caterers contains less fat, less salt and no MSG at all
The food will arrive at your doorstep, stored and locked in thermal carriers, retaining their freshness and flavors
You May Also Read this : What Food Should You Avoid In Your Confinement Period
---
Now, if you recently gave birth to a newborn, or know someone, who needs help with their food, the best thing to do would be to hire a confinement food catering service in Singapore for the entire period of post-natal confinement. Remember, post-natal recovery is as important as the time of pregnancy. So eat right and rest!