Confinement Food Head Chef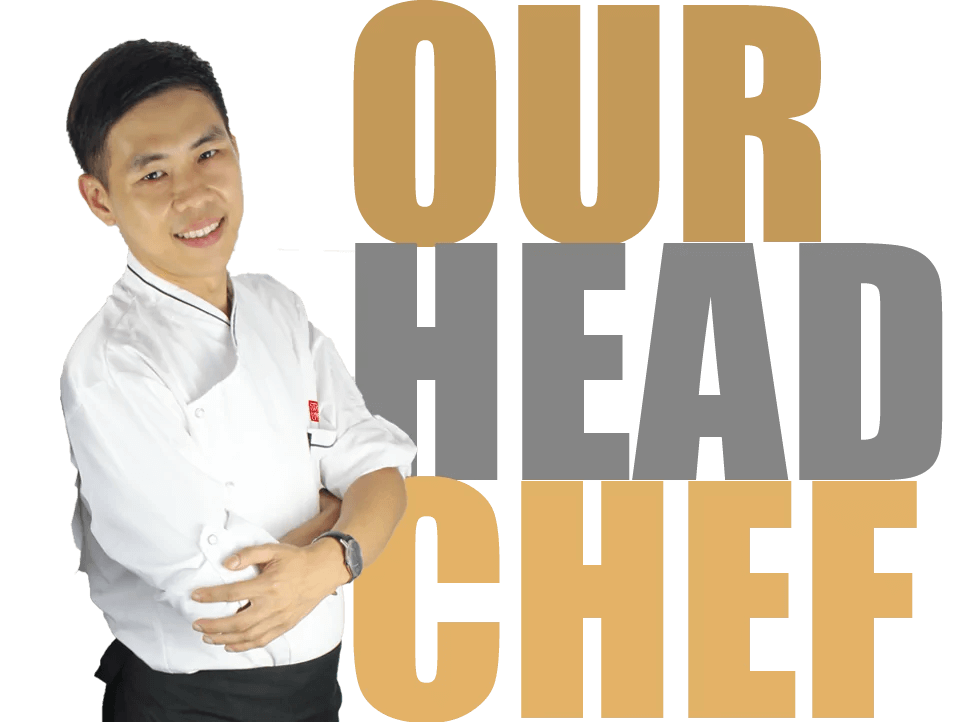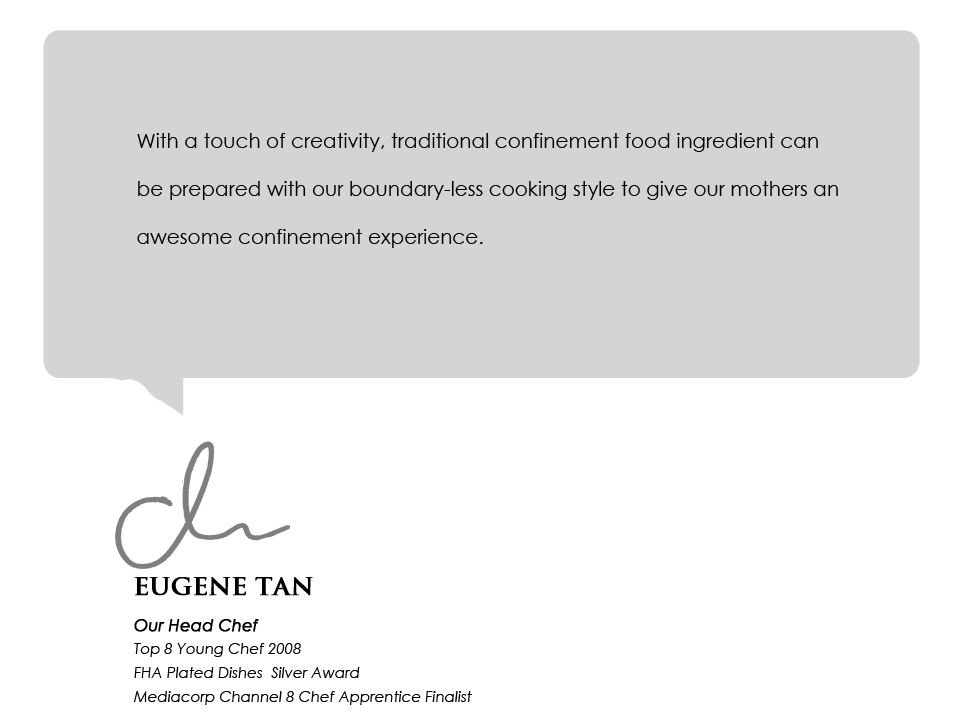 Our
Head Chef
Chef Eugene, has been considered by many as a chef with a fervent passion for culinary. Chef Eugene's passion in culinary started at the mere age of 17 where he had his first real culinary experience by helping out at his mother's local food outlet located in Ang Mo Kio.
After receiving his certificate in Information Technology from Nanyang Polytechnic, Chef Eugene returned to the culinary industry and began his training in York Hotel's Kitchen, Singapore. He received training under the lead of the Head Chef in York's Hotel. Even with challenges he faced, it gave him more determination to reach greater success in the industry. His aim was to evolve and gain knowledge on other aspects of dining especially international cuisines. With that, he decided to leave his full-time job and pursue a diploma in culinary craft. Subsequently, Chef Eugene was nominated to represent SunRice in the Young Chef Challenge.
The training granted him an opportunity of being widely involved in the development of the menu and pre-opening of "The Knolls" in Capella Hotel. Being a part of these events has exposed him to a variety of foods, namely Mediterranean and Asian cuisines. He represented Capella in various competitions such as Chef Apprentice on Channel 8, Tabasco Hot Chef Challenge, MLA Black Box Challenge, and FHA Challenge.
At the age of 27, Chef Eugene's culinary skills were recognized by a distinguished guest, requesting to meet with him. He was offered the opportunity to work as a private chef. Knowing that with this opportunity, he would be able to travel the world and gain inspiration in culinary exchange, Chef Eugene jumped at the opportunity. This experience allowed him to find a creative balance through exploration and simplicity.
With all the experience he has garnered, Chef Eugene will be setting paths to explore deeper into confinement cuisines. Chef Eugene has always been a strong believer that confinement food should be creative and flavourful. Customers can anticipate his dishes to be served with a touch of Mediterranean flavour.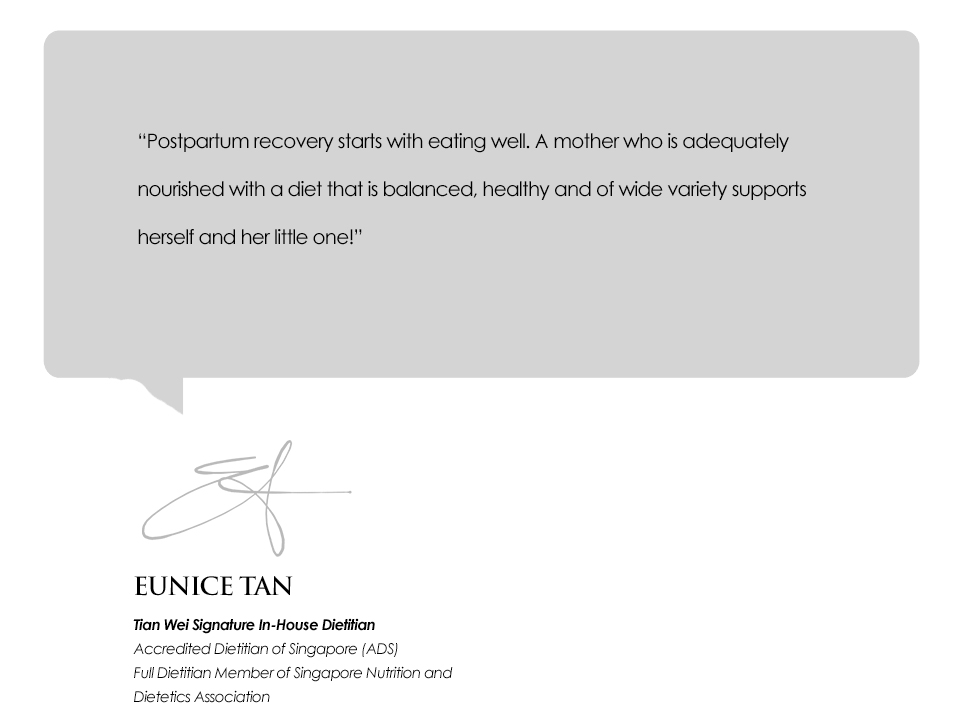 Our
Dietitian
Our in-house dietitian, Ms Eunice Tan is an Accredited Dietitian of Singapore (ADS) certified by the Singapore Nutrition and Dietetics Association. Passionate in helping mothers like you on your confinement and breastfeeding journey, Ms Eunice is also the in-house dietitian of our award-winning lactation meal catering service - Relacto.
Graduated with a Bachelor of Science (Hons) in Dietetics with Nutrition from International Medical University, Malaysia, she is also a Full Dietitian Member of the Singapore Nutrition and Dietetics Association and the Malaysian Dietitian Association. At Tian Wei Signature, every fusion and traditional confinement meal is carefully reviewed by Ms Eunice with her expertise in nutrition and menu planning, so that you will have a well-balanced and nourishing diet to support your postpartum recovery and lactation.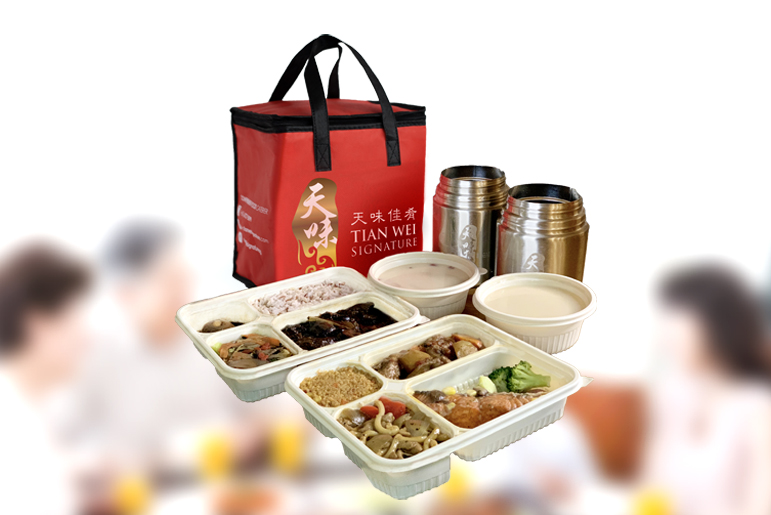 Taste
The Love With Our Package
Book Your Package Today!
Our menu says it all. Bringing mothers through their confinement the tastier way.
View Package