For


Signature Trial Meal


(NP: $40)

With a wide-ranging menu comprising refreshing fusion cuisines and homely traditional classics, we provide mothers with balanced and nutritious confinement meals.

Limited time offer, grab while your slot is still available!
Why
Choose Us?
Our Promises to you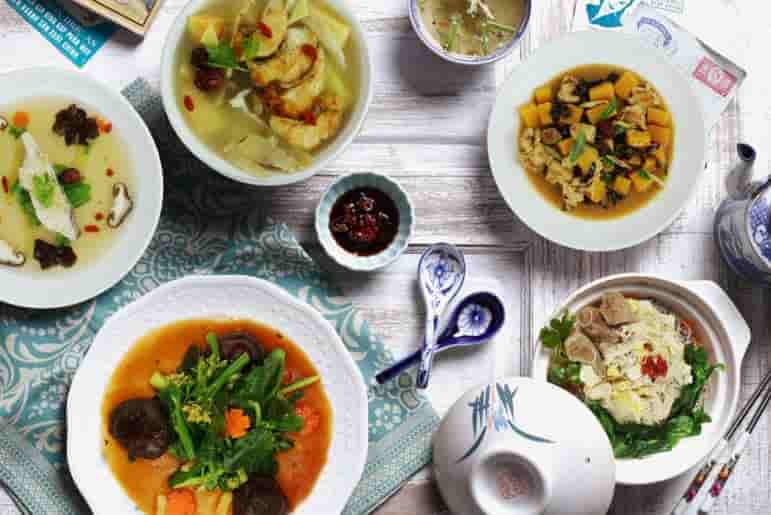 Fusion & Traditional Varieties
Excites your palate with a wide range of Asian and Mediterranean dishes on top of the homely classic selection
Made for Healing & Recovery
Menu designed through the collaboration of our chef and in-house dietitian to enrich your body with ample nutrition
Breastfeeding-Friendly
Meals packed with milk-boosting ingredients that boost the quality and quantity of milk for your baby's healthy growth
Tian Wei Signature delivers freshly-prepared confinement meals to mothers who seek better journey of postpartum healing and lactation.
Behind
Our Menu
Comprising over 90 meat and veggie dishes, our menu is specially curated through the collaboration of our chef and dietitian to enrich new mothers with ample nutrients as needed for birth recovery.
Eugene Tan
Head Chef of Tian Wei Signature
Chef Apprentice on Channel 8, Tabasco Hot Chef Challenge, MLA Black Box Challenge, and FHA Challenge
Eunice Tan
In-House Dietitian of Tian Wei Signature
Full Dietitian Member of Singapore Nutrition and Dietetics Association
See what's your menu going to be like according to your EDD!
About These
Lactation Bakes
Increase Milk Supply
Nutritious Alternative to Snacks
Promote Healthy Bowel Movements
Boost Your Mood
Help in Dealing with Baby Blues & PPD
No Side Effects
Customers
Testimonial
Over 15,000 happy customers and counting..