[Review] Highlights of Tian Wei Signature Confinement Meals
September 18, 2020 In
blog
One big reason why I would recommend Tian Wei Signature's confinement meal to my mummy friends is that they serve an array of traditional and fusion food.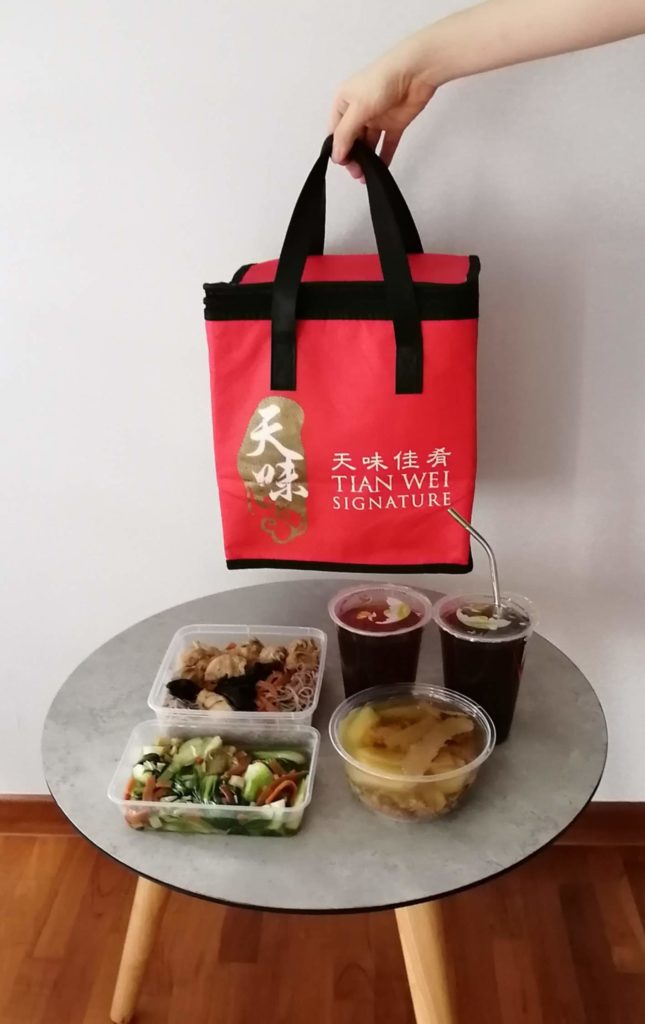 Well, after almost 10 months of pregnancy and enduring childbirth, I believe we deserve to pamper ourselves with good food. Having had the chance to enjoy Tian Wei Signature's confinement meal twice, I would like to share some of my favourite dishes!
1. Braised Pork Trotter in Black Vinegar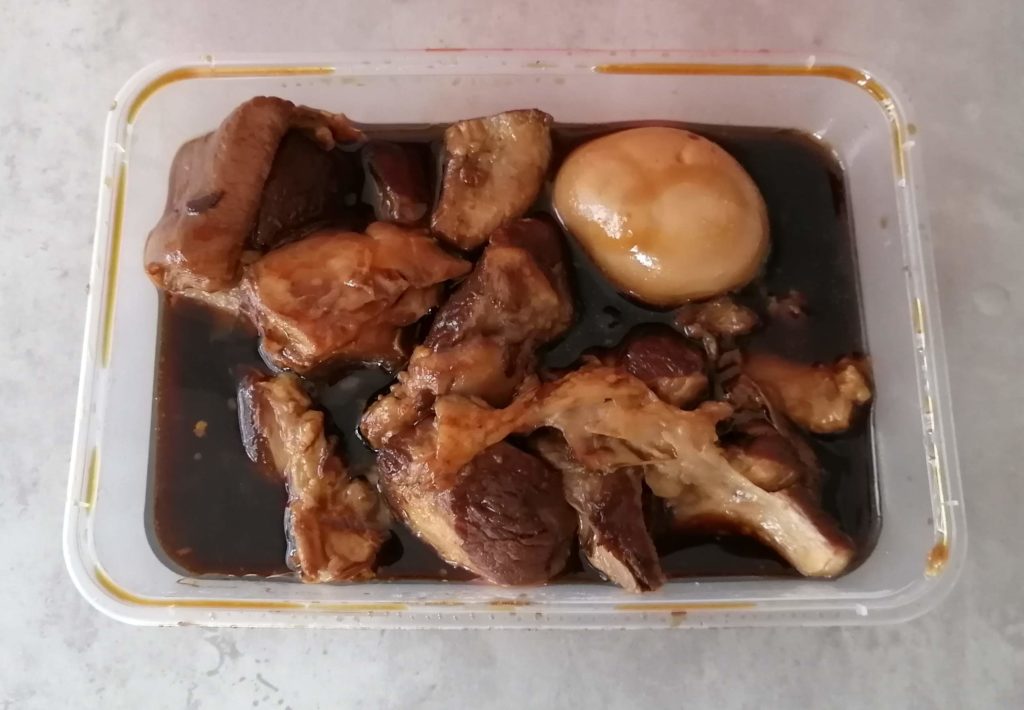 Black vinegar has the ability to purify the blood and cleanse the arteries. The gravy is also rich in calcium, iron and gelatinous collagen, making it great for breastfeeding mummies. I love how well the chef balanced the taste where it is sweet and not too tangy.
2. Fenugreek Green Papaya Herbal Fish Soup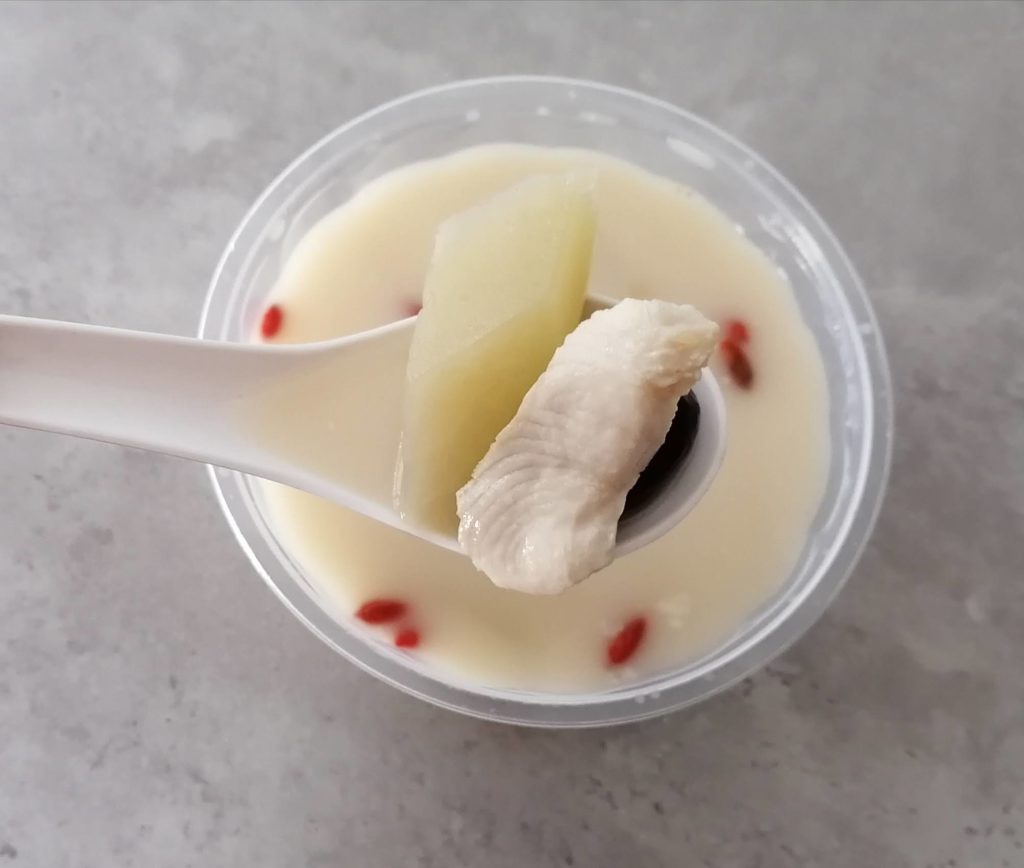 Fenugreek is a well-known galactagogue. Coupled with green papaya and fish, this soup makes a super milk booster for me! I love the milky taste too.
3. Snow Fungus Peach Resin Hashima Dessert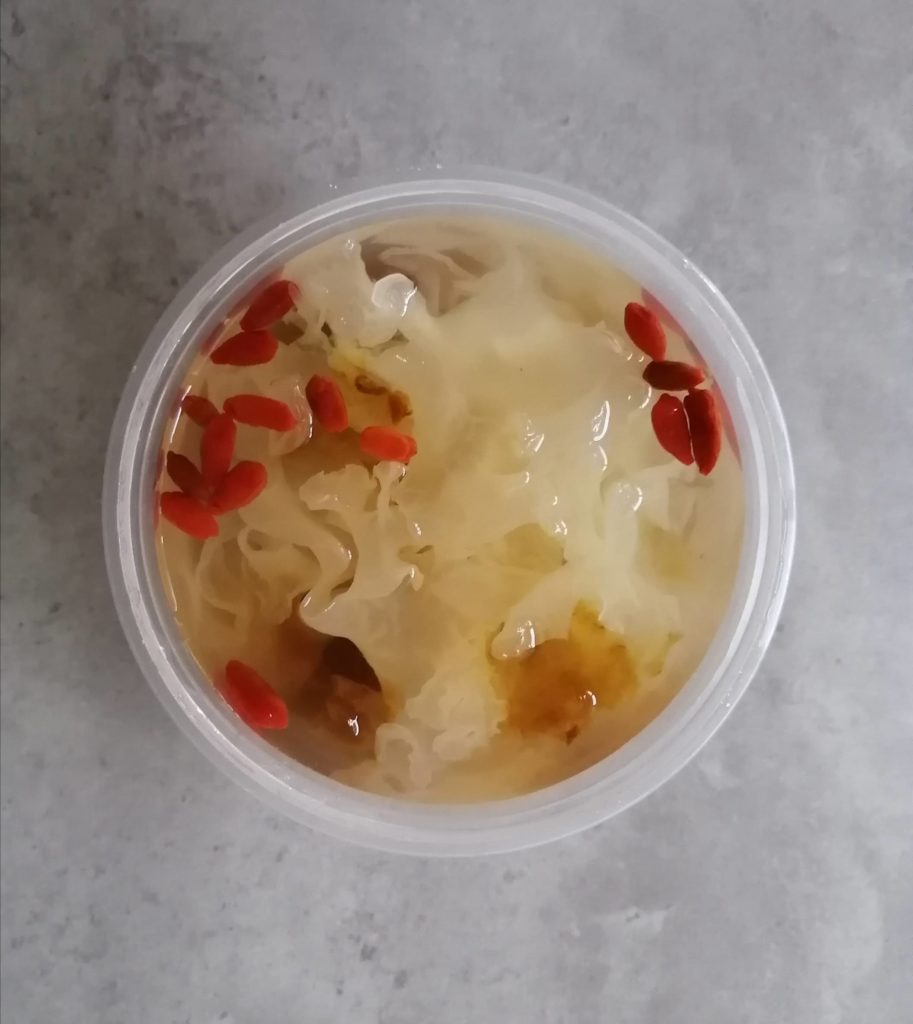 I am a big dessert fan and I always look forward to Tian Wei Signature's desserts. The addition of peach resin is a big YES as it is rich in collagen and amino acid, giving us mummies smoother skin.
4. Papaya White Fungus Dessert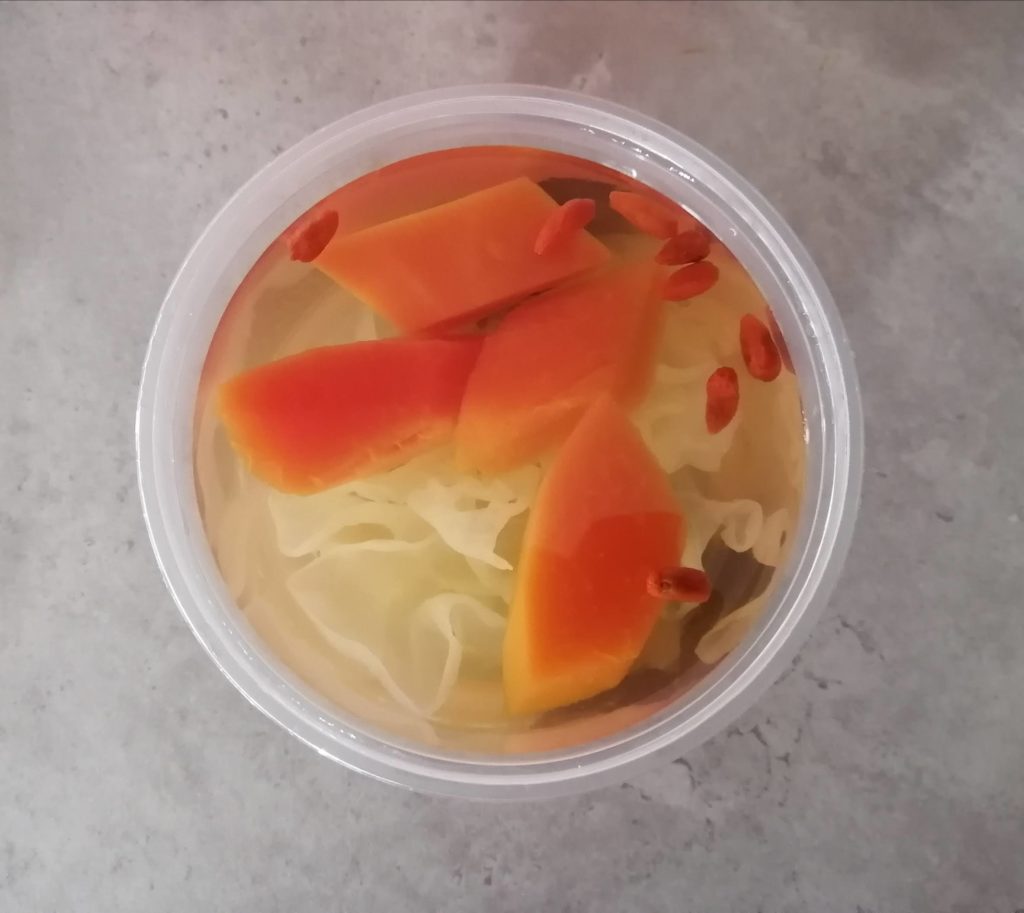 White fungus is commonly known as "the poor man's Bird's Nest" due to the amount of collagen it contains. Papaya is also great for new mums as it helps in constipation issues and is a milk booster!
5. Passion Fruit Apple Salmon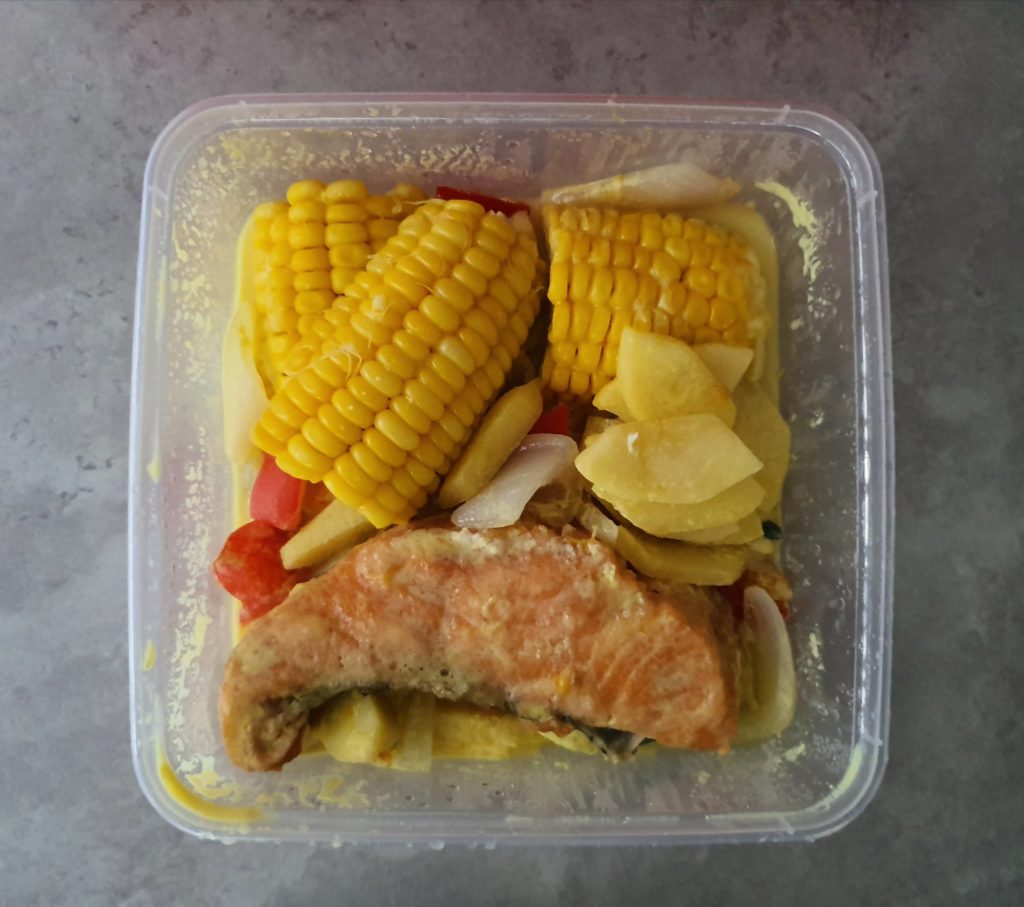 I love fish and I am glad that there's a wide variety of fish served by Tian Wei Signature. I like this dish as it just tastes so refreshing! 
Salmon provides many health benefits for new mums as it improves cardiovascular health, enhances tissue development, boosts overall ocular health and improves metabolism. It is a milk booster for many mummies too!
6. Salmon With Chestnut in Potato Cream Sauce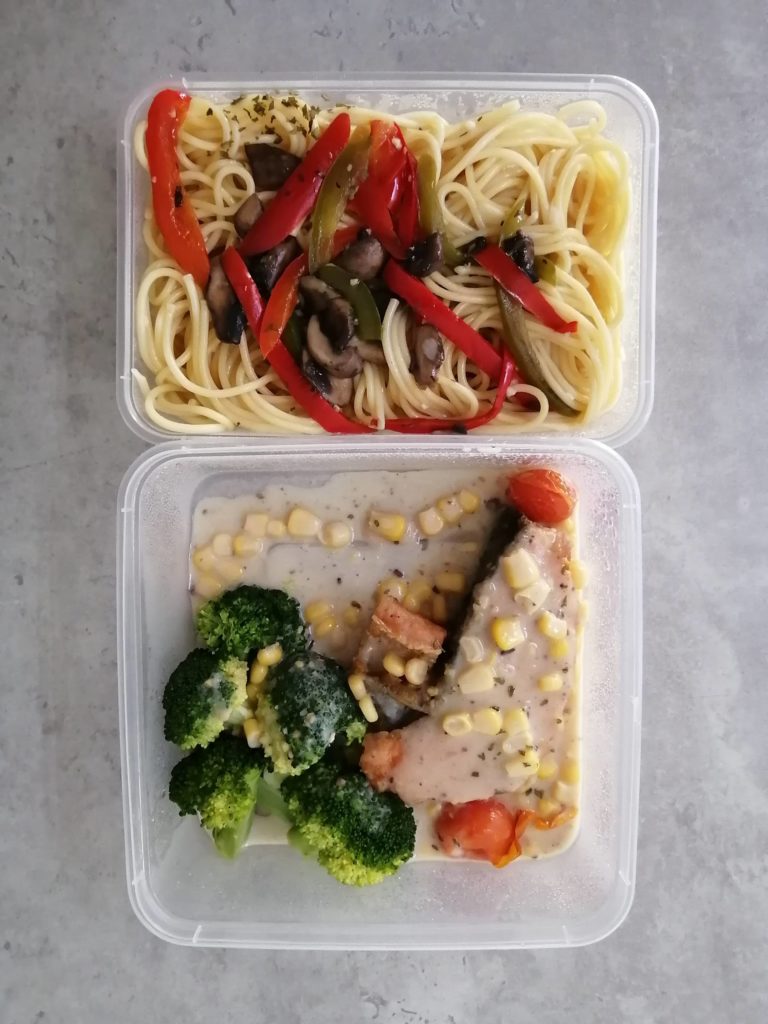 This is another salmon dish which is simply irresistible. It is served with Spaghetti Aglio Olio e Funghi and it makes me feel as if I am dining in a western restaurant while I remain confined in my home.
7. Tian Wei Signature Coq AU Vin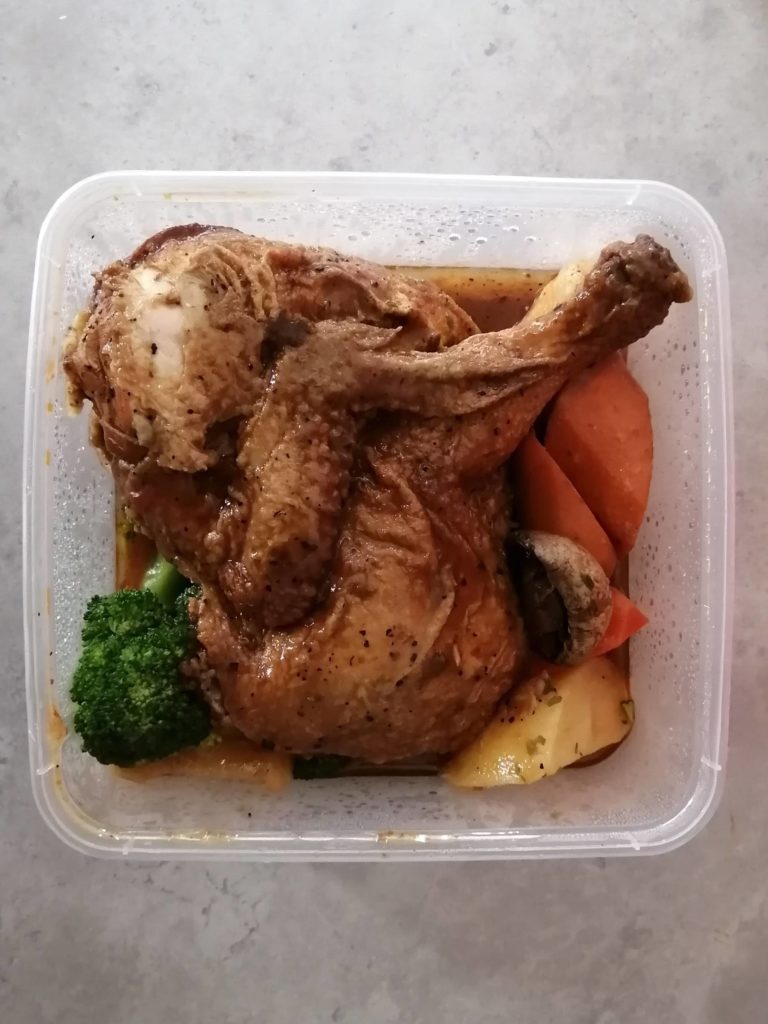 I knew I was going to expect a huge chicken when I saw what's on my menu of the day from Tian Wei Signature's website. I still recall how I had to share the Coq Au Vin with two other family members the first time round and the same applies for my second confinement. 
I am sure we all know the benefits of red wine. It has a high level of antioxidants and helps to prevent the formation of blood clots. I just love how well marinated and juicy the chicken is.
8. Mar

mite Marinated Pork Ribs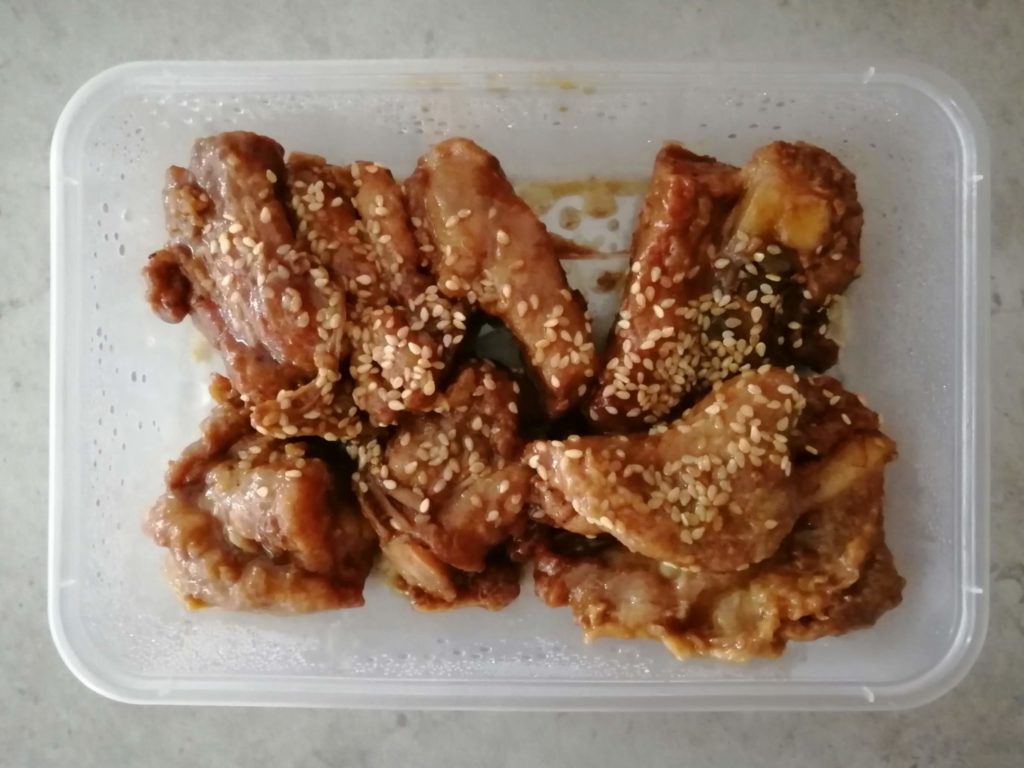 I am never a fan of pork ribs as I was marred by those super overcooked ones, making them so hard to chew and even swallow. Tian Wei Signature's one is fortunately tender (try to eat it once it has been delivered to you!) and I must say, pork ribs marinated with marmite really tastes amazing!
9. Red Snapper With Lemon Beurre Blanc Baked Pumpkin and Buttered Corn Cob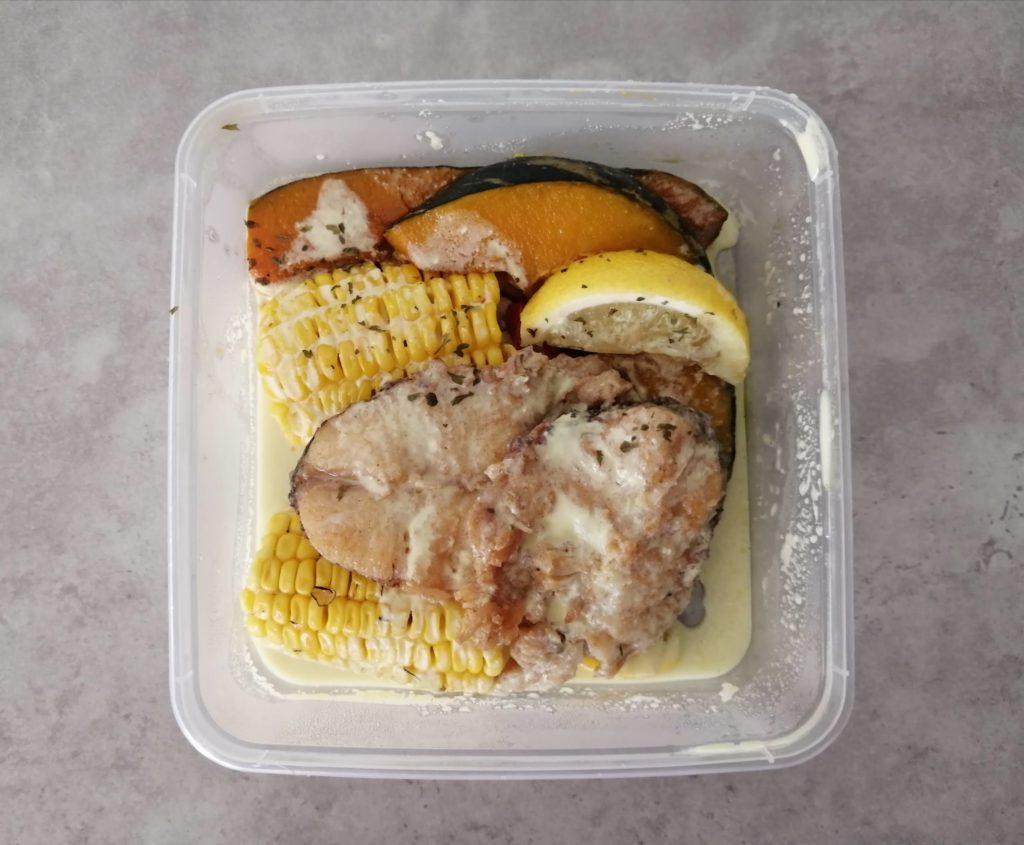 This dish looks unassuming but you will be caught by surprise. I love the lemon sauce and how well it goes with the soft pumpkin. 
10. Stir Fried Pork and Kidney With Ginger and Sesame Oil
Last but not least, I am ending the list with a traditional dish. My parents kept emphasising that it is crucial to eat pig kidney during confinement as it is believed to nourish our kidneys and help mummies who suffer from back pain after delivery. I have never had so much pig kidney in my whole life but I am glad that Tian Wei Signature has included this in their menu!
These are just some of my favourite dishes from the huge variety of food served by Tian Wei Signature. Look at how much my boy looks forward to the daily meals and here's a photo of me enjoying the food too.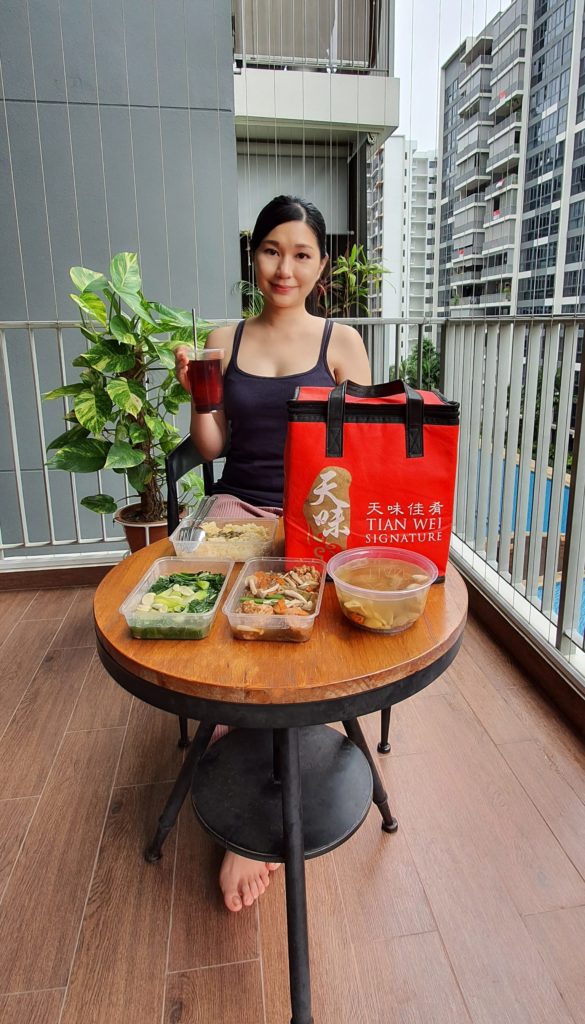 Bon appetit, mummies!