Why Do Mothers Drink Confinement Red Date Tea?
Remember how you used to be tucked into bed as a child? Remember how cosy and mellow it felt? The whole experience may only be a hazy memory for you now, but the feeling will always be vivid. It's similar to sipping on aromatic tea on a chilly or rainy day. It almost instantly refreshes you and puts you in a warm and fuzzy mood.
If you've recently given birth and are currently in the recovery stage, chances are you're craving that familiar warmth above all else. It's understandable, of course, to want that feeling of comfort that we're all accustomed to. 
Fortunately, that is as simple as sipping a nice, aromatic cup of tea! Even better, make that cup of tea a truly delicious and nutritious one, with a slew of health benefits.
You may wonder if tea can be made any healthier than it already is. It sure can! In fact, there is one popular tea that new mothers have been drinking for thousands of years to aid in their recovery during the confinement period – red dates longan tea!
The red dates longan tea (also known as longan red dates drink) has become so well-known as a significant confinement beverage that it earned the nickname "confinement red date tea."
Now, the thing about health foods like dried fruits and Chinese red dates is that we know they're good for us, but we're not quite sure why. And that's fine because we're going to uncover the numerous red dates longan tea benefits today.
Benefits of Red Dates Longan Tea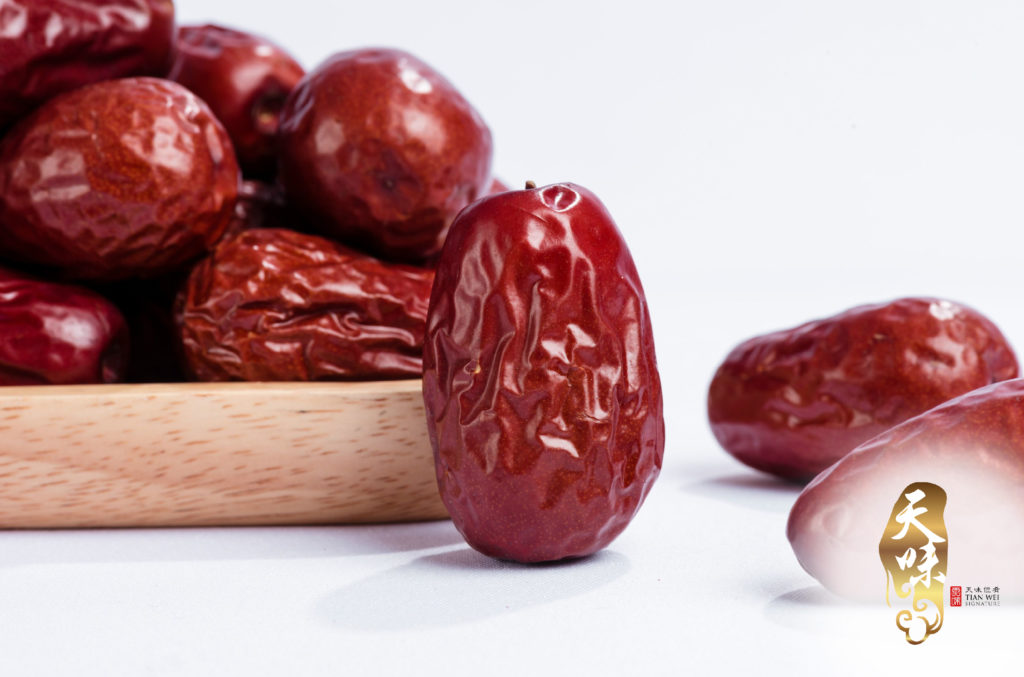 In Chinese tradition, red dates longan tea is commonly consumed by new mothers along with herbal soups throughout their confinement period. It is believed that this practice can help speed up their childbirth recovery – and perhaps they really were onto something. On that note, here are five benefits of drinking red dates and longan tea during confinement!
Red dates (also known as jujube fruits) are well-known for their medicinal and herbal properties. When combined with longans, they produce incredible health benefits such as immune system boosting and blood replenishment. These are the very reasons why women have been drinking red dates longan tea during their menstruation or confinement period for generations.

Longan is used in traditional Chinese medicine as an antidepressant as it has been shown to have an effect on the central nervous system. Chinese mothers often consume herbal soup alongside red dates longan tea to maximise the herbal soup and red dates benefits for recuperation.

Longan is said to promote calmness and improve sleep, both of which many new mothers struggle with while caring for their newborns during their confinement period.

Dried red dates contain vitamins and minerals such as vitamin C, magnesium, and iron, making them an excellent source of nutrients that new mothers need for recovery.

Regular consumption of red dates tea is thought to keep the womb warm and increase fertility. It is also said to stimulate white blood cells, which can help improve immunity and protect the liver.
As longan is one of the main ingredients in tonics for blood medication, these two ingredients are often coupled together as soups and tea to help boost overall wellness and strengthen the body's immunity. 
On that note, it is no secret that our red dates tea benefits new mothers and is the best companion for our wide variety of confinement herbal soups, as it perfectly enhances the abundance of benefits that our soups provide.
In case you didn't know, at Tian Wei Signature, each meal from any of our packages comes with a complimentary serving of red dates tea (so much red dates tea that one might call it a red date tea confinement!) and, yes, they would be delivered to you warm and tasty with preserved flavours!
How to Make Red Dates Longan Tea?
The steps could not be simpler! You simply need the following items:
Red Dates 28 gm
Codonopsis 2 gm
Dry Longan 6 gm
Rock Sugar 18 gm
Plain water 1 litre
Brown sugar 25 gm
To make your very own refreshing pot of red dates longan tea, follow the steps below:
Simply rinse the longan and red dates 

Combine them in a pot of water. 

Bring the water to a boil and simmer for approximately 20 to 25 minutes.

You may add an amount of sugar that is to your preference in order to slightly sweeten the tea. 

Serve it! For best experience, consume your red date longan tea while it's warm.
There you go. That has got to possibly be one of the simplest ways to make your very own red date longan tea. It goes without saying that you are free to add any other ingredients that you believe will improve the flavour or enhance the red date tea benefits. 
Don't forget that our menu includes a variety of confinement herbal soups that can be consumed alongside the red dates longan tea. Check out our menu to see more!